This NSF PI meeting aims at further building the community around the NSF CSSI and its precursor programs (DIBBs, SI2) toward a national cyberinfrastructure ecosystem. The meeting provides a forum for PIs to share technical information about their projects with each other, NSF program directors and others; to explore innovative topics emerging in the software and data infrastructure communities; to discuss and learn about best practices across projects; and to stimulate new ideas of achieving software and data sustainability and new collaborations.
At least one representative (PI/Co-PI/senior personnel) from each active CSSI, SI2 and DIBBS project is required by NSF to attend the meeting and give a one-minute lightning talk and a poster presentation on their project. For a collaborative project with multiple awards, one representative from the entire project is required. Anyone who is interested in attending the meeting is welcome and encouraged to do so. There is no registration fee, but participants need to register by the deadline to allow for planning logistics such as space and food.
This meeting venue is in close vicinity to and concurrently with the SIAM Conference on Parallel Processing for Scientific Computing (PP20). Attendees of PP20 are encouraged to join and interact with CSSI investigators and visit the poster sessions in the CSSI PI meeting.
Announcements
Report
The final workshop report is available here: Report
Your Feedback
Please provide your feedback on the meeting by answering a few questions on this form: https://shorturl.at/bJT16. The organizing committee will pass on your feedback to future CSSI PI meeting organizers. We will also include your aggregated feedback in the meeting report to NSF.
Future CSSI Program
The organizing committee would like to hear your thoughts on the future directions of the CSSI programs. Please enter your suggestions and comments into this Google doc by Friday, February 28, 2020. We will include a summary of your suggestions in the meeting report to NSF.
Mailing List
We now have a mailing list nsf-cssi-pi@googlegroups.com for future communicatios (e.g., announcements and requests). This list, renamed from the previous SI2-PI mailing list, already includes many of the 2020 PI meeting participants. If you are not on the list already, you may opt in by going to https://groups.google.com/d/forum/nsf-cssi-pi and click on "Subscribe to this group".

For how to join a Google Group without using a Gmail address, please refer to this Google help page
Reminders
Remote participation
Remote participation will be provided via Zoom.
Only talks will be available via Zoom.
Join Zoom meeting: https://notredame.zoom.us/j/2435257192
Lightning Talks
Presentation schedule is available at the Lightning Talks page. Please note your session and order number. Slides must be submitted by Sunday, Feb. 9. We will not be able to incorporate late submissions into the slide deck.
Posters
Each poster session will follow a lightning talk round for that group of projects. Bring your poster to the poster hall before the poster session starts. Detailed information regarding posters is available at the Posters page.
Important Dates
Registration
December 20, 2019
Registration closed. Wait-list only.
Hotel group rate cutoff
January 22, 2020
Poster (pdf) upload
February 4, 2020 (extended)
Lightning talk slide (pdf) upload
February 4, 2020 (extended)
Meeting dates
February 13-14, 2020
Registration
Due to an enthusiastic response, the official registration for 2020 NSF CSSI PI Meeting is now closed as we have reached the maximum capacity planned for this event. You may request to be placed on a waiting list and will be accepted on a first-come-first-served basis if additional openings become available. Thank you for your understanding.
To enroll on the waiting list, please email us at cssi-pi-meeting2020@googlegroups.com.
NSF project personnel attending the meeting need to register by the deadline. The designated presenter for each project needs to include NSF award number, project title, and an abstract of no more than 150 words for the poster on the registration form.
Since the registration form is currently turned off, you cannot edit your registration information.
To share your lightning talk slide and poster, please fill out this form.
Agenda
Thursday, February 13, 2020 --- Ballroom, 2nd Floor
Time
Event
Speaker
Title
8:00 AM to 8:30 AM
Registration
8:30 AM
Welcome & Announcements
8:45 AM
Opening remarks
Vipin Chaudhary NSF/OAC
NSF Presentation
Slides
9:00 AM
Lightning Talk Session #1
10:00 AM
Coffee Break
10:20 AM
Poster Session #1
11:45 PM
Lunch
1:00 PM
Invited talk
Marianna Safronova University of Delaware
Community Portal for High-Precision Atomic Physics Data and Computation
Abstract Slides Poster

The goal of this project is to provide the scientific community with easily accessible high-quality atomic data and user-friendly broadly-applicable modern relativistic code to treat electronic correlations. The code will be capable of calculating a very broad range of atomic properties to answer the significant needs of atomic, plasma, and astrophysics communities. We also propose a creation on an online portal for high-precision atomic physics data and computation that will provide a variety of services to address the needs of the widest possible community of users. The portal will contribute a novel element to today's U.S. cyberinfrastructure ecosystem, improving usability and access for the atomic physics community and their fields of application.

1:20 PM
Invited talk
Fred Hansen Nexight Group
Charting a Path Forward: Insights from a CSSI PI Survey
Abstract Slides

In developing investment priorities, the CSSI programs seeks to engage the capabilities, curiosity and creativity CI research community PIs. Ongoing feedback from and dialogue with PIs from the CI research community is therefore critical. Surveys are an efficient and effective mechanism for staying connected and collecting input. This session describes the methodology and results of a survey of principal investigators (PIs), co-PIs, and others the CI research community. The survey, which was carried out by the Nexight Group under the Office of Advanced Cyberinfrastructure (OAC) Award (#1930025), had two primary purposes. First, the survey was designed to inform decisions about changes to be made to the National Science Foundation (NSF) Cyberinfrastructure for Sustained Scientific Innovation (CSSI) solicitation. Second, the survey was designed to inform decisions about the future direction and focus of the NSF CSSI umbrella program. The survey results provide insights that enhance CSSI's support of a cyberinfrastructure for scientific research.

1:40 PM
Lightning Talk Session #2
2:40 PM
Coffee Break
3:00 PM
Poster Session #2
4:00 PM
NSF Presentation
Stefan RobilaNSF/OAC
Future Steps of CSSI
Slides
4:15 PM
Panel Discussion
Moderator: Haiying Shen
Panelists: Geoffrey Charles Fox, Juliana Freire, Philip Harris, Andreas Mueller
ML for CI and CI for ML
5:00 PM to 8:00 PM
Reception
Friday, February 14, 2020 --- Ballroom, 2nd Floor
Time
Event
Speaker
Title
8:00 AM to 8:30 AM
Registration
8:30 AM
Recap & Day 2 Agenda
8:45 AM
Lightning Talk Session #3
9:45 AM
Coffee Break
10:00 AM
Poster Session #3
11:00 AM
Open-Mic session
Moderator: Ritu Arora
12:00 PM
Lunch
1:00 PM
Invited talk
Gordon Watts University of Washington
The Institute for Research and Innovation in Software for High Energy Physics (IRIS-HEP)
Abstract Slides Poster

The Institute for Research and Innovation in Software for High Energy Physics (IRIS-HEP) is a Software Institute funded by the National Science Foundation. It aims to develop the state-of-the-art software cyberinfrastructure required for the challenges of data intensive scientific research at the High Luminosity Large Hadron Collider (HL-LHC) at CERN, and other planned HEP experiments of the 2020's. These facilities are discovery machines which aim to understand the fundamental building blocks of nature and their interactions. In this talk I will discuss a bit of this history and some highlights from our first 15 months of operation (OAC-1836650).

1:20 PM
Invited talk
Madhav Marathe University of Virginia
Networks, Simulation Science and Advanced Computing
Abstract Slides

Reasoning about real-world social habitats often represented as multiplexed co-evolving networks is complicated and scientifically challenging due to their size, co-evolutionary nature and the need for representing multiple dynamical processes simultaneously. The 2014 Ebola epidemic, 2009 financial crisis, global migration, societal impacts of natural and human initiated disasters and the effect of climate change provide examples of the many challenges faced when developing such environments. Advances in computing has fundamentally altered how such networks can be synthesized, analyzed and reasoned.

We will briefly describe our work on co-evolving socio-technical networks by drawing on our work in urban transport planning, national security and public health epidemiology to guide the discussion. We will conclude by describing an exciting new project funded by the NSF that aims to develop CINES: a scalable cyberinfrastructure for network science. CINES builds on a prior NSF project, CINET and serve as a community resource for network science. CINES provide an extensible platform for producers and consumers of network science data, information, and software.

1:40 PM
Lightning Talk Session #4
2:30 PM
Poster Session #4
3:30 PM
Coffee Break
4:00 PM
Invited Talk
Michela Taufer University of Tennessee Knoxville
Cyberinfrastructure Tools for Precision Agriculture in the 21st Century
Abstract Slides

Soil moisture is a critical variable that links climate dynamics with water and food security. It regulates land-atmosphere interactions (e.g., via evapotranspiration---the loss of water from evaporation and plant transpiration to the atmosphere), and it is directly linked with plant productivity and plant survival. The current availability in soil moisture data over large areas comes from remote sensing (i.e., satellites with radar sensors), which provides nearly global coverage of soil moisture at spatial resolution of tens of kilometers. Satellite soil moisture data has two main shortcomings. First, although satellites can provide daily global information, they are limited to coarse spatial resolution (at the multi-kilometer scale). Second, satellites are unable to measure soil moisture in areas of dense vegetation, snow cover, or extremely dry surfaces; this results in gaps in the data.

In this talk, we will present how we address these two shortcomings with a modular SOil MOisture Spatial Inference Engine (SOMOSPIE). SOMOSPIE consists of modular components including input of available data at its native spatial resolution, selection of a geographic region of interest, prediction of missing values across the entire region of interest (i.e., gap-filling), analysis of generated predictions, and visualization of both predictions and analyses. To predict soil moisture, our engine leverages hydrologically meaningful terrain parameters (e.g., slope and topographic wetness index) calculated using an open source platforms for standard terrain analysis (i.e., SAGA-GIS or System for Automated GeoScientific Analysis-Geographical Information System) and a suite of machine learning methods. We will present empirical studies of the engine's functionality including an assessment of data processing and fine-grained predictions over United States ecological regions with a highly diverse soil moisture profile.

4:20 PM
Closing Remarks
NSF
4:30 PM
Meeting Adjourned
Poster Presentation
Each active CSSI/DIBBs/SI2 project is expected to present a poster on the project at the PI meeting. You will need to print out and bring a physical copy of your poster on your own; we will not be printing any posters. Collaborative projects (including across multiple institutions) should only bring one poster.
The size of your poster should be no bigger than 24 inches (60 cm) wide and 36 inches (90 cm) tall. A Powerpoint poster template is available here: CSSI Poster Template.pptx.
We will use Figshare to share the posters digitally. Please follow these steps to upload your poster by February 4, 2020:
Create or log into your Figshare account.
Follow steps from "My Data" -> "Create a new item" to bring up the content upload form.
Fill in the appropriate metadata (authors, title).
Set the "Item type" to poster, and at the keyword stage put "NSF-CSSI-2020-Poster" as one of the chosen keywords. (You must hit return/enter after typing each keyword.)
You may also want to add your NSF award # to the "Funding" section.
For license, we recommend selecting "CC BY" (which should be the default).
Please also add a brief abstract describing your project.
Hit publish! (so your poster will be accessible by others)
After you have uploaded your poster to Figshare, please use this form to fill in the URL pointing to your poster.
View 2020 CSSI PI meeting posters on Figshare
Obtaining the URL to your poster pdf on Figshare:
Sign in to figshare.com and go to "My data", your poster PDF should be displayed among the files that you have uploaded.

Click on your poster from the list, your poster and its associated information will be displayed (as the example below). Copy the URL and update your registration form.

Lightning Talks
Each project will also give a brief, one-minute lightning talk to introduce their poster. This is an opportunity to drive meeting participants to your poster. To avoid any technical issues and minimize delays between talks, one slide per lightning talk will need to be submitted by February 4, 2020.
Each slide should include the following information:
Project title
Names of the investigators and presenter
NSF award number
NSF program that funds the project
A Powerpoint template is available here: CSSI Slide Template.pptx.
We will use Figshare to gather your 1 slide pdf files. Follow the instructions in the "Posters" page to upload your slide (PDF) to Figshare, but use the keyword "NSF-CSSI-2020-Talk" as one of the chosen keywords. Your PDF slide will be shown during your one-minute Lightning Talk.
After you have uploaded your slide to Figshare, please use this form to fill in the URL pointing to your slide.
View 2020 CSSI PI meeting lightning talk slides on Figshare
---
Presentation Schedule
Attendees
As of February 14, 2020

| Name | Organization | NSF Award Title | Award # | Poster | Talk |
| --- | --- | --- | --- | --- | --- |
| TBD | TBD | TBD | CSSI | View | View |
Organizing Committee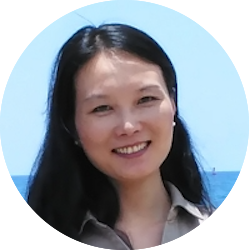 Haiying Shen (Chair)
University of Virginia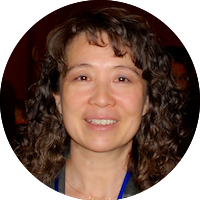 Carol Song
Purdue University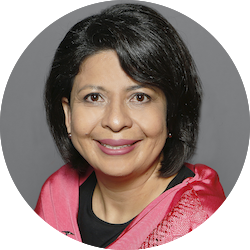 Natalia Villanueva Rosales
University of Texas at El Paso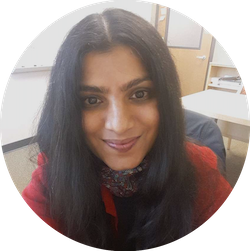 Ritu Arora
University of Texas, Austin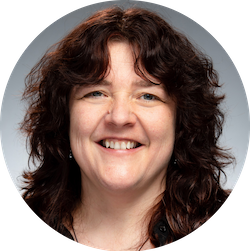 Sandra Gesing
University of Notre Dame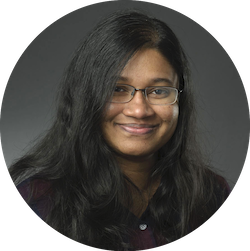 Upulee Kanewala
Montana State University
Contact the organizers via email at CSSI-PI-Meeting2020 at googlegroups dot com.
Code of Conduct
The 2020 NSF CSSI PI Meeting is an interactive environment for listening and considering new ideas from a diverse group, with respect for all participants without regard to gender, gender identity or expression, race, color, national or ethnic origin, religion or religious belief, age, marital status, sexual orientation, disabilities, veteran status, or any other aspect of how we identify ourselves. It is the policy of the NSF CSSI PI Meeting that all participants will enjoy an environment free from all forms of discrimination, harassment, and retaliation.
Definition of Sexual Harassment:

Sexual harassment refers to unwelcome sexual advances, requests for sexual favors, and other verbal or physical conduct of a sexual nature. Behavior and language that are welcome/acceptable to one person may be unwelcome/offensive to another. Consequently, individuals must use discretion to ensure that their words and actions communicate respect for others. This is especially important for those in positions of authority since individuals with lower rank or status may be reluctant to express their objections or discomfort regarding unwelcome behavior.

Sexual harassment does not refer to occasional compliments of a socially acceptable nature. It refers to behavior that is not welcome, is personally offensive, debilitates morale, and therefore, interferes with work effectiveness. The following are examples of behavior that, when unwelcome, may constitute sexual harassment: sexual flirtations, advances, or propositions; verbal comments or physical actions of a sexual nature; sexually degrading words used to describe an individual; a display of sexually suggestive objects or pictures; sexually explicit jokes; unnecessary touching.

Definition of Other Harassment:

Harassment on the basis of any other protected characteristic is also strictly prohibited. This conduct includes, but is not limited to the following: epithets, slurs, or negative stereotyping; threatening, intimidating, or hostile acts; denigrating jokes and display or circulation of written or graphic material that denigrates or shows hostility or aversion toward an individual or group.

Definition of Discrimination:

Discrimination refers to bias or prejudice resulting in denial of opportunity, or unfair treatment regarding selection, promotion, or transfer. Discrimination is practiced commonly on the grounds of age, disability, ethnicity, origin, political belief, race, religion, sex, etc. factors which are irrelevant to a person's competence or suitability.

Definition of Retaliation:

Retaliation refers to taking some action to negatively impact another based on them reporting an act of discrimination or harassment.

Reporting an Incident:

Violations of this code of conduct policy should be reported immediately to the Organizing Committee Members (email: CSSI-PI-Meeting2020 at googlegroups dot com). All complaints will be treated seriously and be investigated promptly. Confidentiality will be honored to the extent permitted as long as the rights of others are not compromised. Sanctions may range from verbal warning, to ejection from the 2018 NSF CSSI PI Meeting, to the notification of appropriate authorities. Retaliation for complaints of inappropriate conduct will not be tolerated.